Full Motion Flight Simulators
Get the most compact full motion flight simulator solution. Motion up your passion.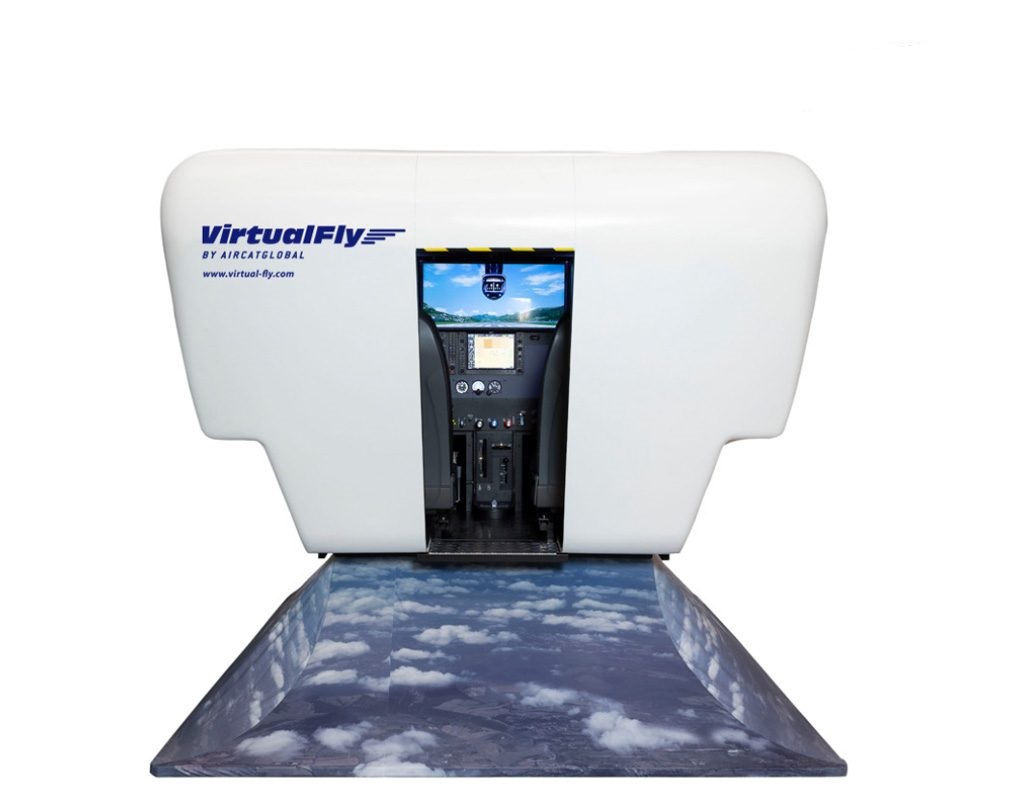 Learn from the right partner. A scalable flight simulator that grows up with your flight school. Our star Full Motion Flight Simulator comes with different cockpit configurations. Check it out!
Motion Cabin. Twin seat. General Aviation. Single & Twin engine. Cost-effective glass cockpit training.
This flight simulator comes with the full panel of a Beechcraft B58 although it can also be prepared for other single and twin GA airplanes under request.
A static flight panel that becomes full motion and enclosed cabin depending on the number of Student-Pilots and budget of your flight school.
Also sold separately for scalable businesses.
Virtual-Fly made this flight simulator thinking in flight schools who want to invest their budgets on a scalable asset.
Flight training center can buy the DUOFlightPanel first and later upgrade it with the ONTOP motion platform and the cabin.
This flight simulator allows our customer to receive it in separated groups (platform, flight panel, visuals) and assemble it on the simulation room.
You can use a button on the Garmin G1000 simulator panel to swap and select any of these airplane models to fly:
– Cessna C172
– Cessna C182 RG
– Mooney Bravo (M20J)
– Baron B58